QR for Robot Identity
This blog has a new identity: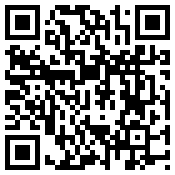 You can read it by taking a photo of it with the current version of Google's iPhone app. It's a QR (Quick Response) physical world hyperlink, and an image robots could follow.
I created it with the site http://qrcode.kaywa.com/ .